17 Jan 2022
Creating Spaces for Link Workers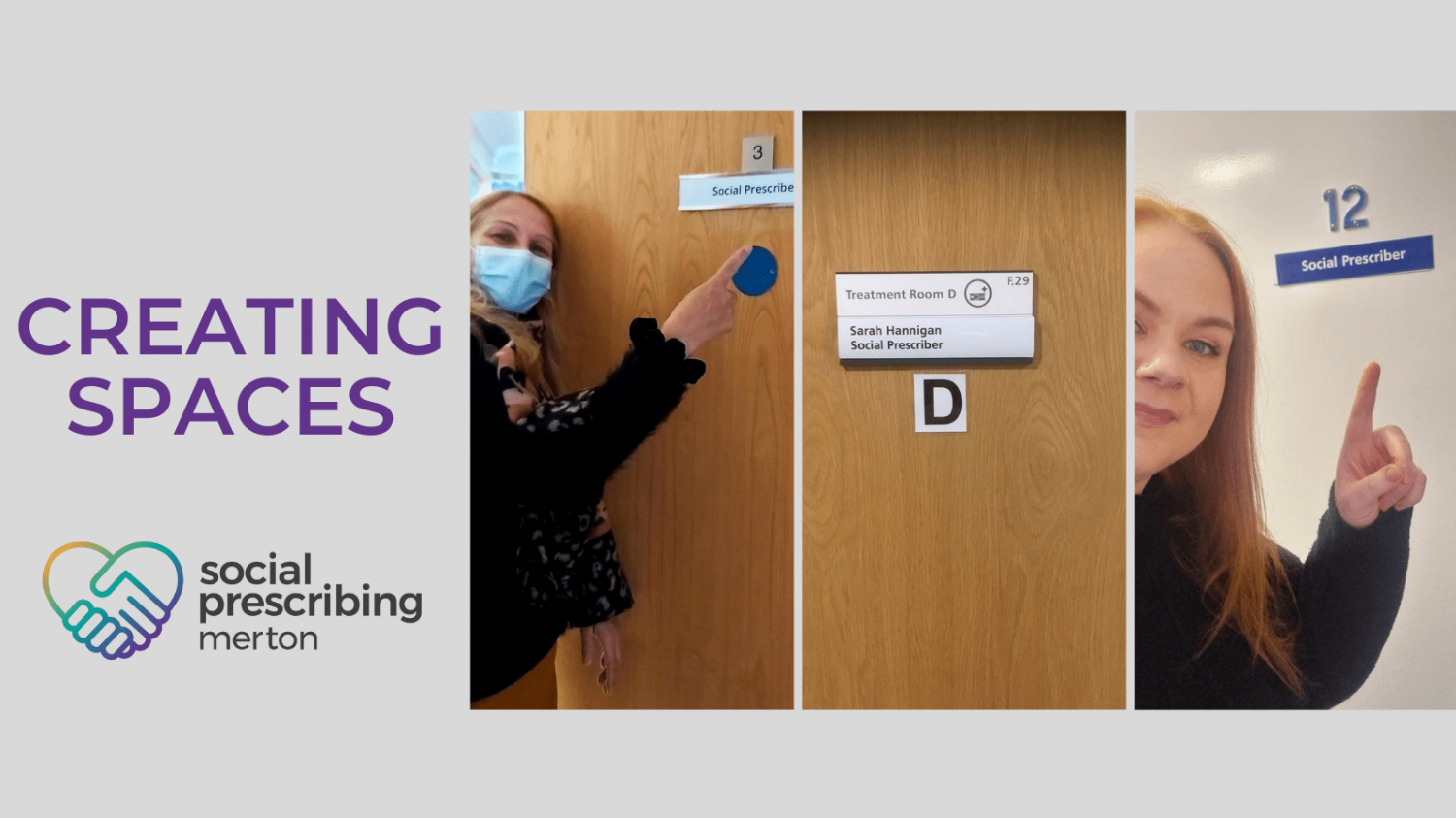 The Merton Connected Social Prescribing Team tell their story of GP Surgeries sharing space
Since its inception in 2017, Merton Social Prescribing service has grown from a single Link Worker to a team of 10. Recently, new roles have been added within Primary Care to support patients even more holistically. Some local Practices have recruited Health and Wellbeing Coaches and Care Coordinators and these professionals are working hand-in-hand with social prescribing Link Workers.  
The recruitment of these additional colleagues means that room availability is at times an issue for some surgeries. GP Practices have always been busy places and since the beginning of the pandemic, pressure on the NHS has drastically increased.  It has sometimes been challenging for our newly recruited Link Workers to establish themselves within this fast-paced, dynamic work environment. We are therefore very thankful to all of our colleagues at the 22 Merton Practices who welcomed our team with open arms.  
Karen, a new Social Prescriber at Grand Drive Surgery, was warmly received by both clinical and non-clinical staff. "Grand Drive and the Practice Managers went the extra mile and have allocated me a fixed GP consulting room when I am in the practice. I felt a bit of a fraud at first being in a doctor's consulting room as a non-medical practitioner, but it has given me a real sense of stability and belonging. I am so appreciative of how very accommodating the GPs have been and how they have adapted to these flexible workspaces with their new colleagues. Having a designated space also helped develop my rapport with the reception staff who know where to send patients and how to contact me with ease."
Karen goes on to say: "The cherry on the cake was when I was presented with my very own 'Social Prescriber' sign for the door. This may seem like a small gesture, but for me it represented a sign of acceptance – I was fully integrated within the surgery." 

You can read more about the Social Prescribing Service here.