28 May 2021
Volunteers Week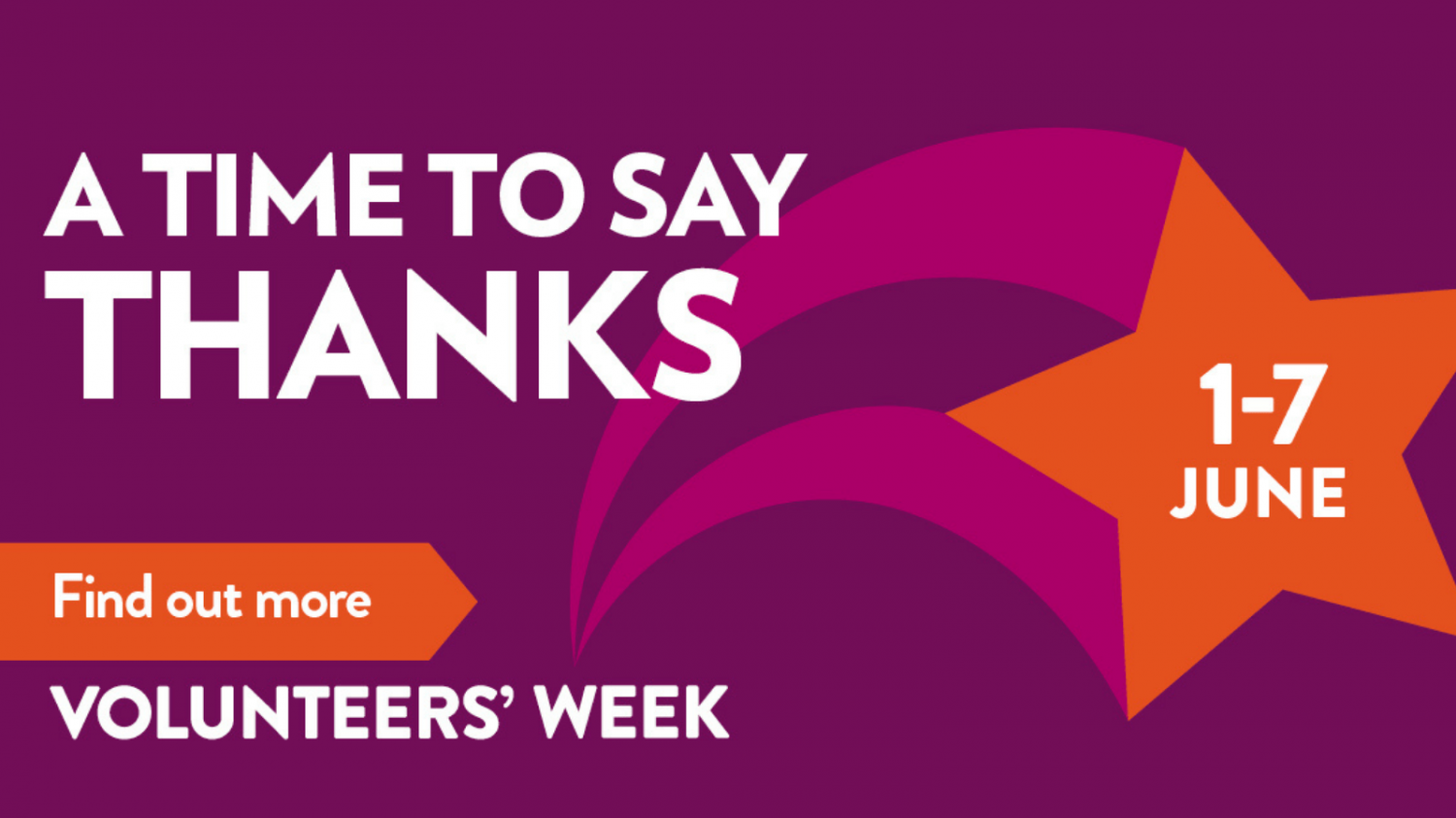 Volunteers Week takes place 1-7 June every year. It's a chance to recognise the fantastic contribution volunteers make to our communities and say thank you.
Volunteers' Week 2021 is a time to say thanks. It goes without saying that volunteers have played a key role in the pandemic response. During an exceptionally difficult year, people from all walks of life around the UK have taken the time to volunteer and make a huge difference to their communities – just as they do every year.
Every volunteer has a story to tell. Here's how to tell the world what volunteering means to you:
Use #volunteersweek to shout about what first inspired you to volunteer, how your volunteering helps others, and the benefits you've felt as well. Don't forget to tag us on Twitter and Facebook!
You can also print the 'I volunteer' sign to use in your photos and videos and share them using the hashtag.

If the celebrations of Volunteers Week have inspired you and you would like to give your time, please visit our volunteering opportunities page below to search through local volunteering roles.