25 May 2021
Join the borough's biggest-ever community conversation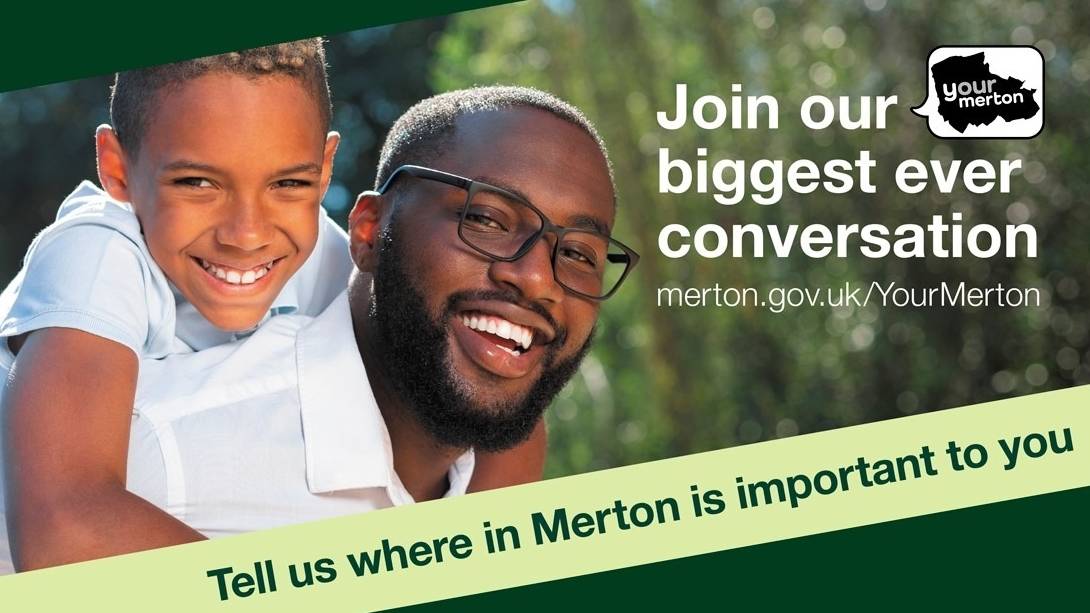 Merton Council is asking Merton residents, students, commuters and businesses for your views on the future of your area as part of the borough's biggest-ever community conversation.
Covid-19 has shown our community at its best, with many examples of the borough coming together to help others. Merton Council would like to hear from you about how the community can build on that experience to make Merton an even better place.
They want to hear from as many people as possible - whether you have lots of ideas you want to share, or just a few comments. They want to know what you want to hold onto from the past successes, and what you want to see more of in the future.
They have launched Your Merton, at merton.gov.uk/YourMerton. Alongside this website, they are also conducting a 1000-person survey to understand people's views on local services and the impact of Covid-19, and will be running a series of online discussions with small groups from a range of different backgrounds.