8 Jul 2022
Young Volunteers supporting Merton Connected.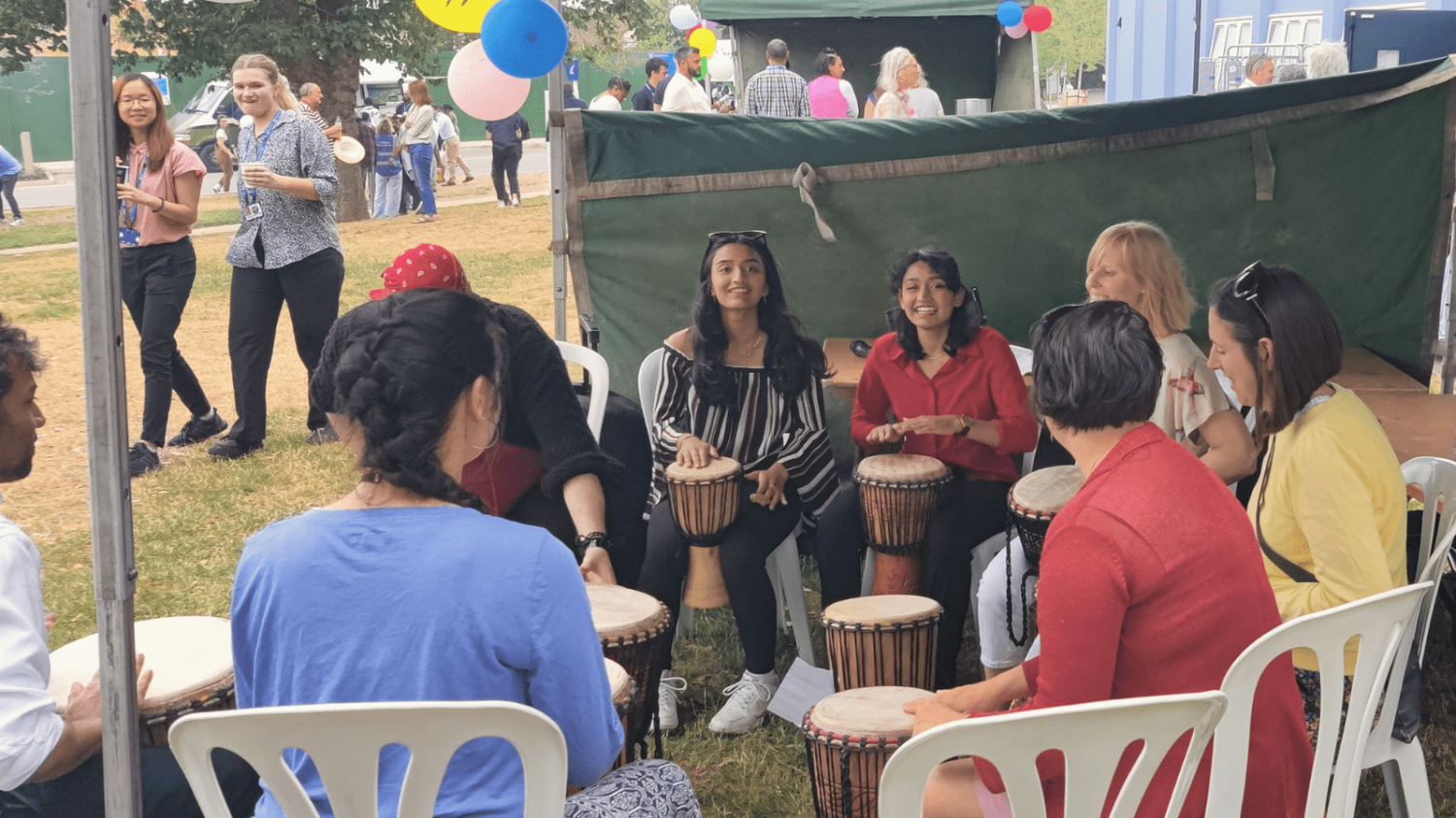 The Merton Connected team is lucky enough to have the support of two young volunteers over the summer period.
Ellaha Pirzador and Mahnoor Manha are visiting the UK all the way from the United States. Read about the start of their volunteer journeys here.
Ellaha
I am a junior in college at Stony Brook University, New York visiting the UK for the summer. Becoming a volunteer for Merton Connected was a way for me to get a feel for the people of the UK and their way of life. I am working with the hardworking people at Vestry Hall, Mitcham and have familiarised myself with their purpose of helping the local community. I have shadowed different departments at Merton Connected and their collaborative efforts in healthcare, voluntary and community sectors. It has been a great advantage to get to know what goes on behind the scenes at such organizations; how the numerous emails, sessions, referrals, phone calls and hourly cups of tea makeup educational events, showcases and job fairs. My minor role in such efforts has been rewarding and I am grateful to feel like a part of the community already.
Mahnoor
As a teenager from the United States, I feel privileged to help people and improve their lives, especially in a different country. I get the chance to see and be aware of the struggles and societal issues in the UK and educate myself on how to resolve them. Everyone at Vestry Hall is passionate about the work they do with different communities and boroughs. I've been working with people face-to-face on the ground at showcases and events and providing them with the right services. I know that my experience here at Merton Connected is opening up the opportunity for me to better my life but I hope I am helping others in the process as well.

If you'd like to volunteer your time, then why not take a look at the range of local opportunities available here.