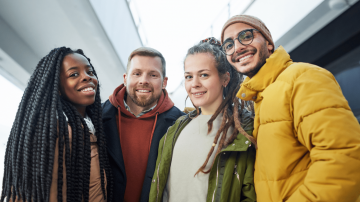 We are delighted to invite voluntary, community and faith organsiations to a series of Youth Partnership Forums.
This is your chance to be involved in discussions to help shape the future of youth services in Merton, across all sectors. The forums will focus on how we, as a sector, respond to the needs of young people and ensure the provision of a diverse range of quality services for local young people, including better partnership working, as well as afford the opportunity to exchange ideas and a chance to develop a shared understanding.
This partnership forum is designed to be relevant to those who directly work with young people and committee members.
Please note that all our forums will take place online until further notice.