25 Nov 2021
Public Health Apprentice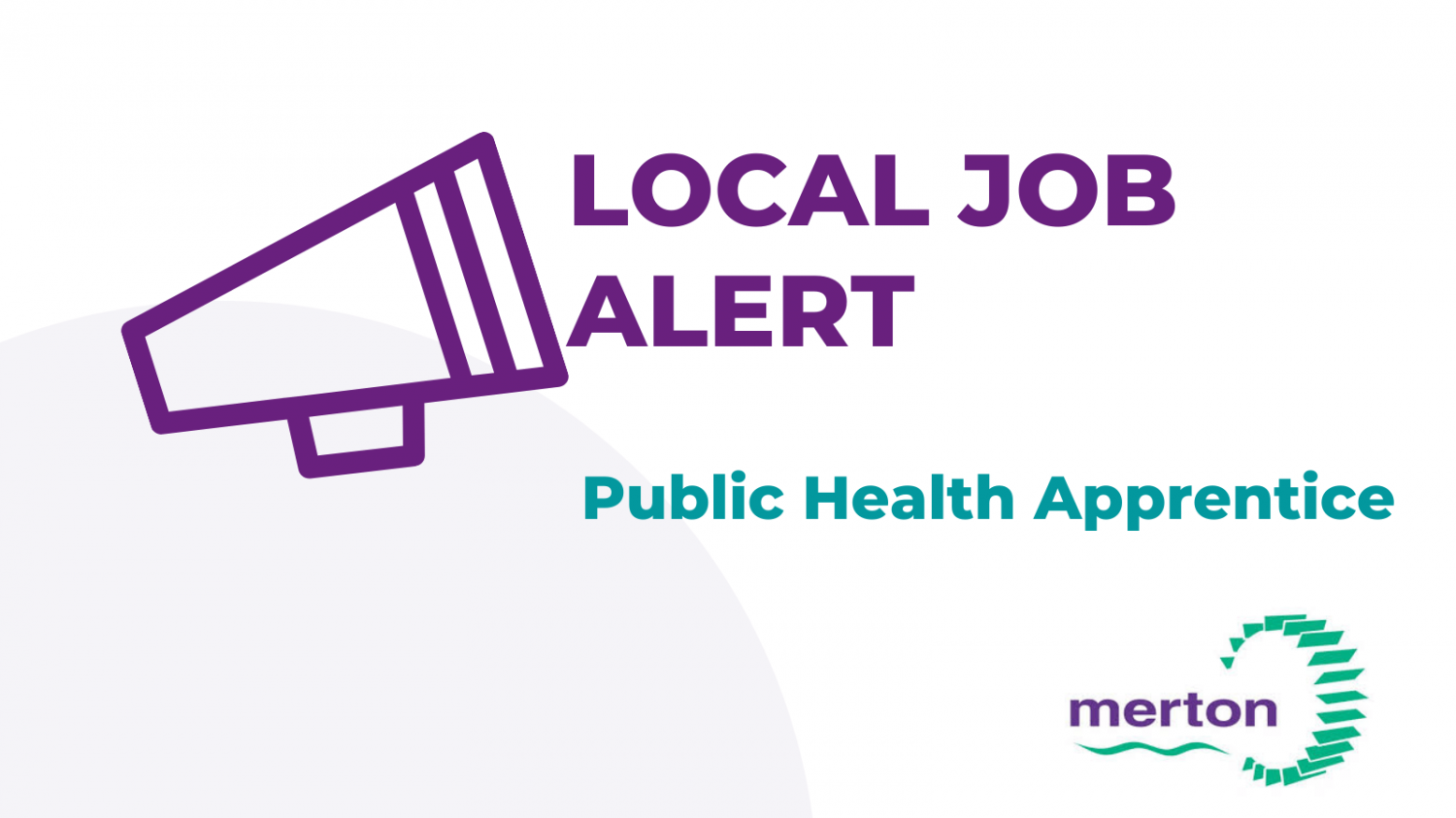 Merton Council is looking for a Public Health Apprentice who will join the public health team in Merton to work with the council, partners and local communities to improve health outcomes and address health inequalities.
Grade ME5 - £22,185 - £22,587 per annum inclusive
The post holder will receive excellent training and personal development from an integrated Public Health team, will be fully supported and mentored through the apprenticeship and be given protected time to attend training and complete course work. The successful apprentice will end the 3 year fixed term contract having acquired the key skills for an ongoing career in public health.
The Apprentice will join Public Health as part of a workforce that strives to make Merton a healthy place for healthy lives. The post will combine traditional academic learning with work-based learning through employment in a public health role, and the post holder will learn the skills identified in the Public Health Skills and Knowledge Framework (2016) from experts in the field, both in theory and practice. There will be travel to the University for on-site learning.
As an applicant for this role, you are urged to clearly demonstrate within your supporting statement specific evidence and examples of how you meet the competencies in the person specification and job description. Please note that it is a requirement of the university that the successful apprentice holds a minimum grade C (or equivalent) GCSE qualification in both English and Maths.
Only those applicants who demonstrate clearly how they meet the person specification will be shortlisted for interview.
Find out more and see the job description here.