23 Nov 2021
We're Recruiting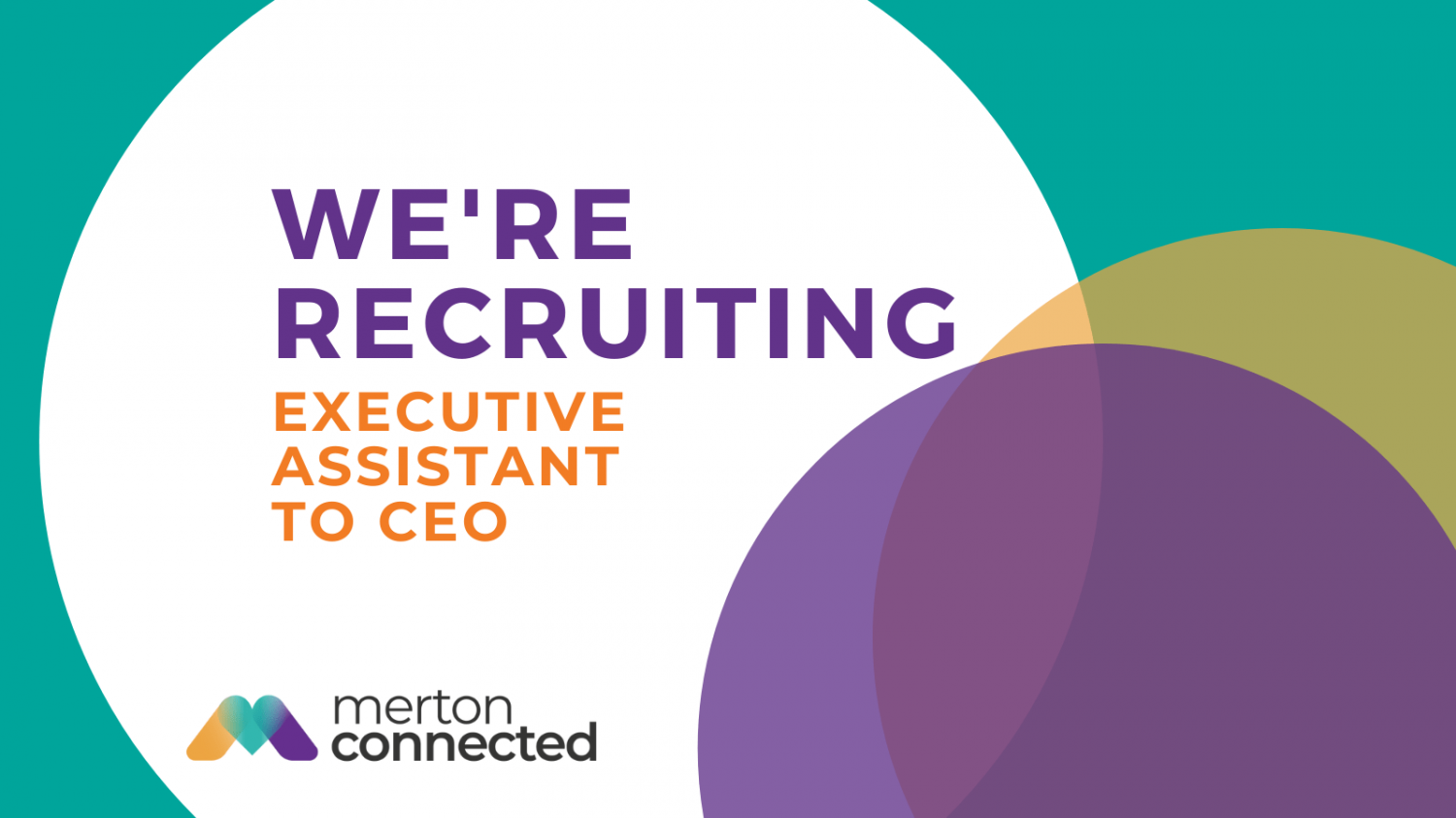 Merton Connected is recruiting for a new position - Executive Assistant to CEO
We are looking for an experienced and confident individual to support our CEO, Trustee Board and staff team within our vibrant organisation. The new position includes a range of interesting responsibilities encompassing; strategic development, communications, people development and supporting the core administration of Merton Connected which includes improving digital capability.
This newly created position is for 28 hours a week which can be worked flexibly over 4 or 5 days.
If you are a capable, experienced individual with a can-do attitude who thrives with a varied role then this could be the perfect opportunity for you. The role is ideally suited to someone with a proven track record of supporting senior, director level staff. Please see the attached job description for more details.
To apply: Send a one-page letter detailing why you are suitable for the role along with your CV by 5pm on Monday 20th December to recruit@mertonconnected.co.uk. Please ensure your covering letter covers the responsibilities outlined in the job description.
Shortlisted candidates will be selected with a view to attend an interview in early January 2022.