17 Sep 2021
Merton Best Business Awards 2021 feature the 'Breakthrough Charity Award'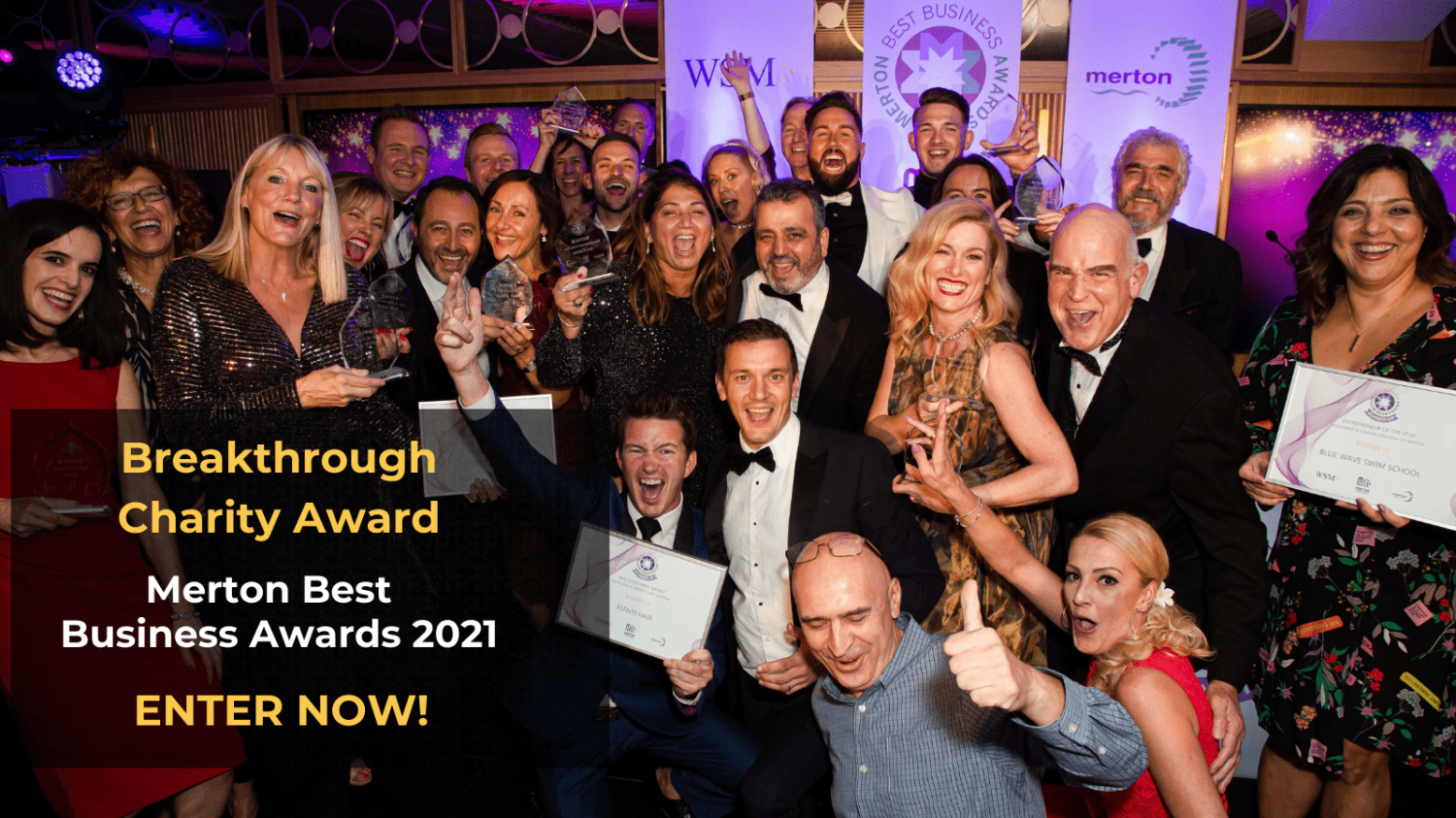 After a year like no other, the 2021 MBBAs are back to recognise and celebrate Merton's incredible business community. A new set of award categories has been designed which includes the Breakthrough Charity Award
The 2021 Merton Best Business Awards features a new set of award categories which has been designed to reflect the journey that businesses have been on: to recognise flexibility and resilience, and to celebrate achievements against the odds.
The categories include the 'Breakthrough Charity Award'. Sponsored by New Wimbledon Theatre, this award will recognise and reward a charity for its exceptional work during the pandemic. This is an opportunity to celebrate the charities and community organisations who have reached out to those in need, diversified their service offer and introduced services relevant to the pandemic.
'The Extra Mile' award, sponsored by Merton Giving, will celebrate businesses that have adapted and responded to the needs of their local community during the pandemic.
The MBBAs are open to every business based in Merton. Your workplace might be a purpose-built office space, a cosy café, or your kitchen table – but no matter its size or shape, applying for an award is a chance to reflect on your business, reward your people and boost your customer base.
You can read more about the different categories and enter here
The Merton Best Business Awards are brought to you by Merton Chamber of Commerce
The Merton Best Business Awards is one of the most prestigious honours a business can receive. The Awards not only recognise and promote excellence, innovation and best practice in Merton – they have been rewarding the innovators, the success stories and the entrepreneurs of the borough since 2013.