10 Aug 2021
MertonVision is recruiting for a Habilitation Specialist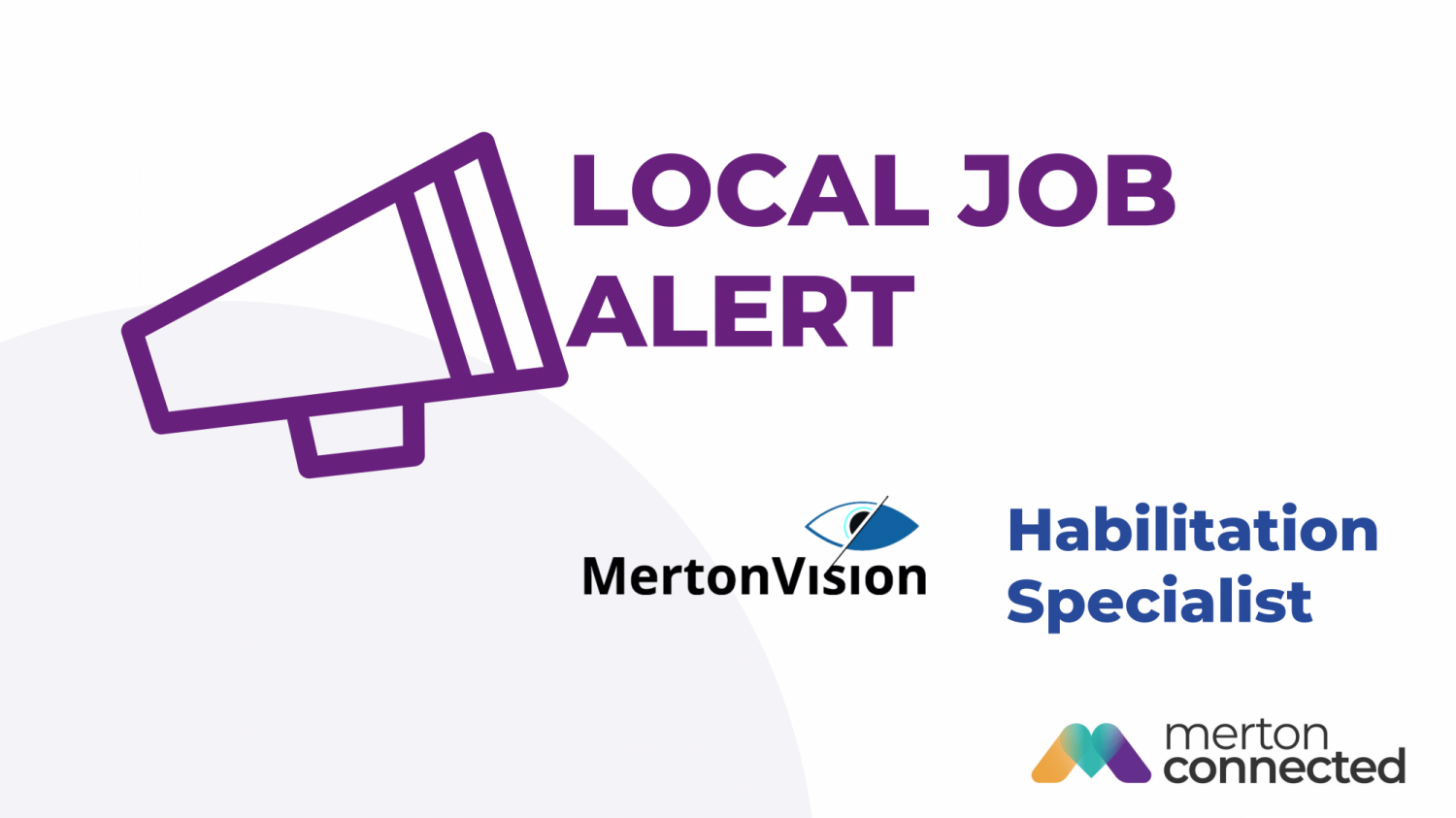 MertonVision is recruiting for a Habilitation Specialist to join their team
MertonVision is looking for an enthusiastic, skilled and committed Habilitation specialist to join their successful team supporting children and young people aged 0-25 who have a vision impairment. This is an excellent opportunity to work with a committed team that supports children through Primary and Secondary Resources and outreach to families and settings.

HOURS: 7 hours per week, 1 day flexible *
SALARY: £32,400 to £37,500 pro rata Dependant on qualifications and experience
*A new collaboration between Sight for Surrey and Merton Vision gives applicants the opportunity to increase their weekly hours of work delivering services across Merton and Surrey. This enables the applicant to extend their working hours, spending one day a week in Merton and up to four days a week in Surrey.

The role will be part of MertonVision's successful sensory service supporting the habilitation needs of these children and young people. You will develop individually tailored programmes and training based on their identified needs and ensure positive transitions from home into all settings including into adult services as appropriate. You will work in home, school and public settings with children, their families and other professionals.

This enhanced opportunity is open to qualified Habilitation Specialists and qualified Rehabilitation workers who would be interested in undertaking the Habilitation top up training at Birmingham University. Their successful candidate will have a nationally recognised qualification in Habilitation training for children and young people with a visual impairment.

If this sounds like you, then the MertonVision team would love to hear from you. A full job description is available on the MertonVision website here.

Please send your CV and a covering letter to kevin.gregory@mertonvision.org.uk
Kevin Gregory CEO MertonVision, The Guardian Centre, 67 Clarendon Road, SW19 2DX
Closing date: Friday 3rd September 2021. Interviews week commencing 11th September 2021