18 May 2021
Keep Britain Tidy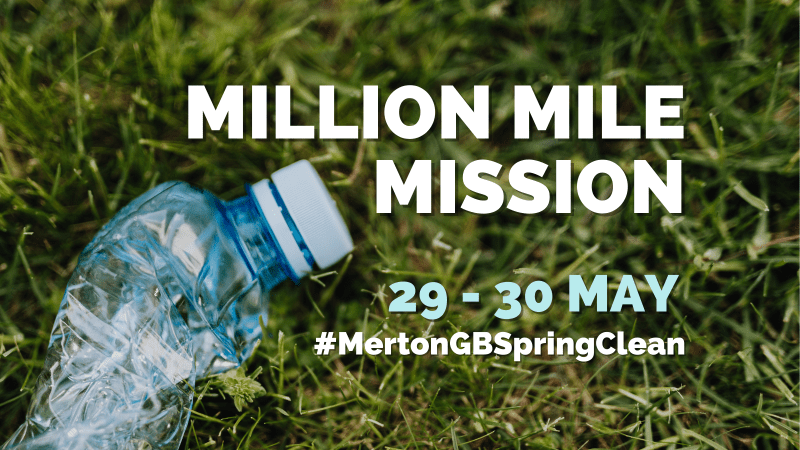 Keep Britain Tidy is on a mission to clean up the UK, a #MillionMileMission! They want people across the country to get outside and get active and help clean up a million miles of UK streets, coastline, parks, footpaths and neighbourhoods.
Sustainable Merton is supporting this mission and we are calling on you - our #WasteWarriors - to do your bit and make a pledge to let us know how many minutes you'll clean up for during our Great British Spring Clean Weekend (29 - 30 May). Keep Britain Tidy will convert those minutes to miles with the hope that, come summer, we can all enjoy a cleaner, greener, litter-free environment!
Based on the current government guidance and easing of restrictions from 17 May, there are two ways you can get involved with Sustainable Merton's Great British Spring Clean Weekend*:
Organise a group clean-up (up to 30 people)
Pledge to do your own individual litter-pick - this could be just 15 minutes
*Before organising or participating in a clean-up event, please read Keep Britain Tidy's clean-up preparation and safety advice.