9 Sep 2020
Volunteering exceeds expectations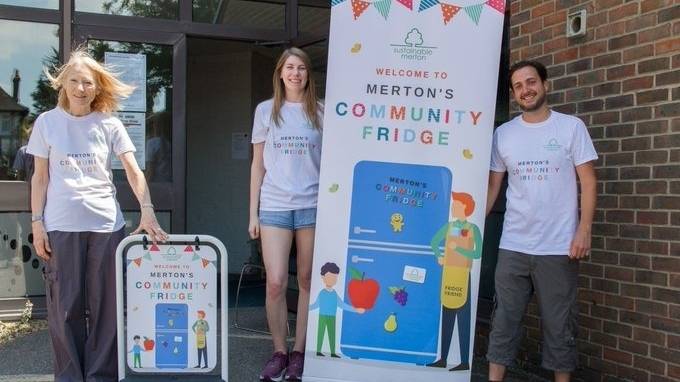 Sustainable Merton's Community Champions are a group of 73 local residents passionate about improving the environment, encouraging sustainable behaviour change, and addressing issues around waste, air quality, energy, and food.
Despite many planned activities being cancelled as a result of COVID-19, 20 of their Community Champions have contributed over 250 hours since lockdown began.
In the 8 months that she has been a Community Champion, Blanca Pena-Mendez has been very involved with Sustainable Merton's activities, immediately lending her professional Communications, Marketing and Branding skills to Merton's Community Fridge. She has remained active in her community during the COVID-19 crisis, giving her time to collect fresh, surplus food from local supermarkets and delivering this to the Dons Local Action Group for emergency distribution to residents.
In April, as part of the Two Point Six Challenge; a national campaign run by the organisers of the London Marathon to raise vital funds for the UK's charities, Blanca took on the challenge of meditating for an impressive 2 hours and 6 minutes, helping Sustainable Merton raise over £600 to tackle food poverty and food waste in Merton, issues that Blanca is particularly passionate about.
And she hasn't stopped there! Blanca has found the time to regularly visit Phipps Bridge Community Garden to lend a helping hand during the busy summer season. As well as learning some handy gardening skills and adding new recipes to her "cooking repertoire" using the fresh produce she has helped harvest, Blanca has also experienced and strongly recommends the positive effect of community gardening on both physical and mental health.
Sustainable Merton Community Champion Blanca Pena-Mendez said: "I became a Community Champion because I wanted to do something meaningful for the local community and meet other like-minded people. I have to say that my experience has overcome by far my expectations, mainly because of the depth and relevance of the projects I have been involved in. Along the way, I've met some amazing people who really care for their community as well as having expanded my knowledge and experience around sustainability."
Become a Sustainable Merton Community Champion