12 Oct 2023
Recruiting: Volunteering Services Coordinator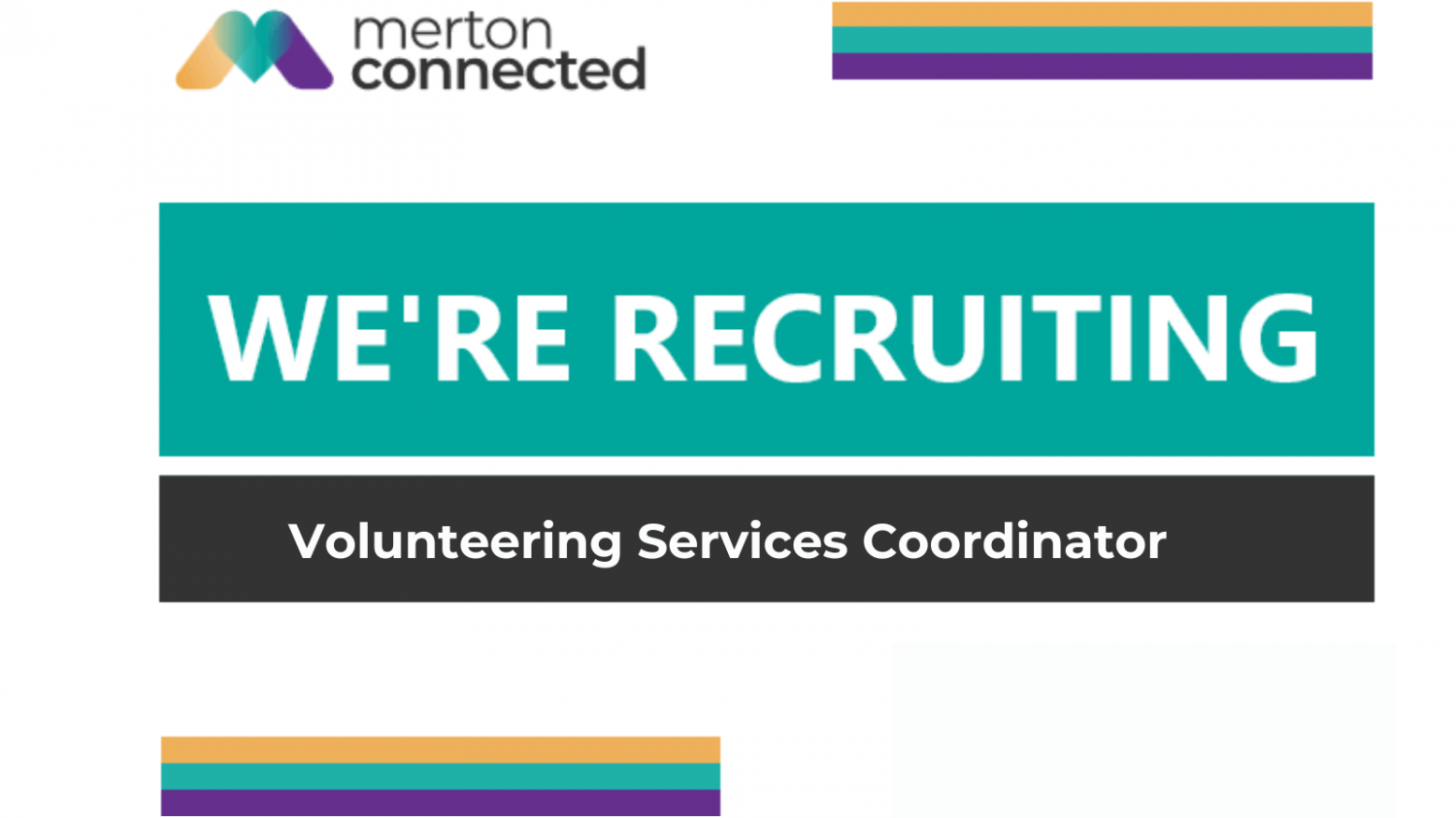 Job description
About The Role | How to Apply:
· 35 hours per week, flexible working and hybrid working
· £32,500 - £34,000 plus 5% pension, includes Outer London Weighting
· Permanent contract
· Closing date for applications: Tuesday 31st October 2023 (midnight)
Applications may close before the deadline, so please apply early to avoid disappointment.
· Formal interviews will be held during the week of 6th November 2023
· The starting day will be in December 2023
Applicants will be notified by telephone if they are to be invited for interview
Objectives of the post
· To coordinate and deliver Merton Connected's Volunteering Services Programme
· To promote and celebrate volunteering within the London Borough of Merton
· To promote best practice in volunteering and support volunteering involving organisations to manage a range of volunteers and offer a variety of volunteer opportunities
· To work proactively and strategically with local and national partner organisations to develop partnerships and identify future funding and opportunities to ensure the sustainability and progression of Merton Connected Volunteering Programme.
Volunteering Services
· Responsibility for Merton Connected's volunteering and recruitment programmes, both on-site at Merton Connected and at a range of outreach locations
· Promoting volunteering in Merton as an activity that offers new skills and personal development, builds self-confidence and combats isolation
· Promoting flexible models of volunteering to both organisations and individuals
· Supporting voluntary, community, and faith organisations, public and private sector agencies to identify and develop roles and opportunities for volunteers
· Maintaining an up-to-date awareness of issues affecting volunteers and community organisations from both a volunteering and organisational development perspective
· Supporting Merton Connected's use of databases for recording, monitoring, and evaluating performance, including maintaining records and statistics and the production of performance reports for Merton Connected and funders.
· Line managing Merton Connected volunteer services projects staff and/or advisers
· Managing Merton Connected volunteers.
Please send the application form and supporting statement to: recruit@mertonconnected.co.uk