26 Sep 2023
Recruiting: Link Worker – Supporting High Intensity Users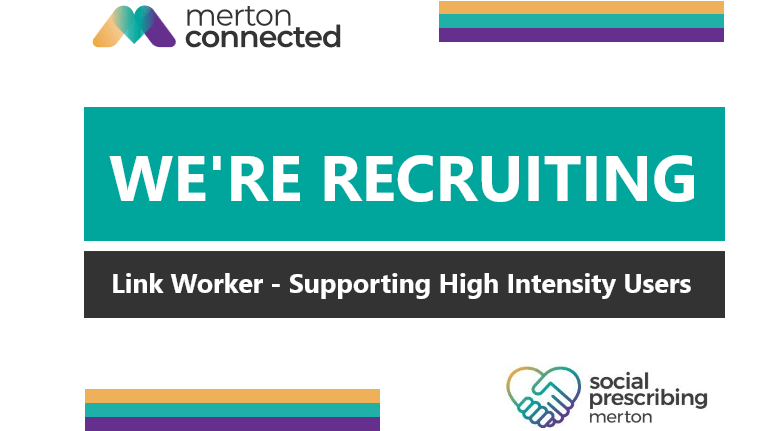 Link Worker – Supporting High Intensity Users
We have an exciting new opportunity for a Link Worker to join our team in Merton.
The Merton Social Prescribing service is one of the most established and mature services in the UK and is celebrating its 6th anniversary this year. We are seeking an individual to join our successful service in Southwest London. This role will help to strengthen the links between Secondary Care, voluntary and public services to improve patients' health and wellbeing.
The High Intensity User Link Worker proactively contacts the most frequent attenders of the local A&E to find out how the local health and social care system could better meet their needs. You will be working across various sites including A&E departments, community spaces, home visits and working from home.
-----------------------------------------------------------------------------------------------------------------------------------------

About The Role | How to Apply:
35 hrs per week
12 months fixed term contract with possible extension, subject to funding
£31,395 per annum plus 5% pension, includes Outer London Weighting
Closing date for applications: Friday 6th October 2023 (midnight)
Applications may close before the deadline, so please apply early to avoid disappointment.
Formal interviews will be held during the week of 9th October 2023
The starting day will be in November
Applicants will be notified by telephone if they are to be invited for interview
Please complete and submit your application form by email to recruit@mertonconnected.co.uk
------------------------------------------------------------------------------------------------------------------------------------------