19 Sep 2023
Merton Connected Trustee Recruitment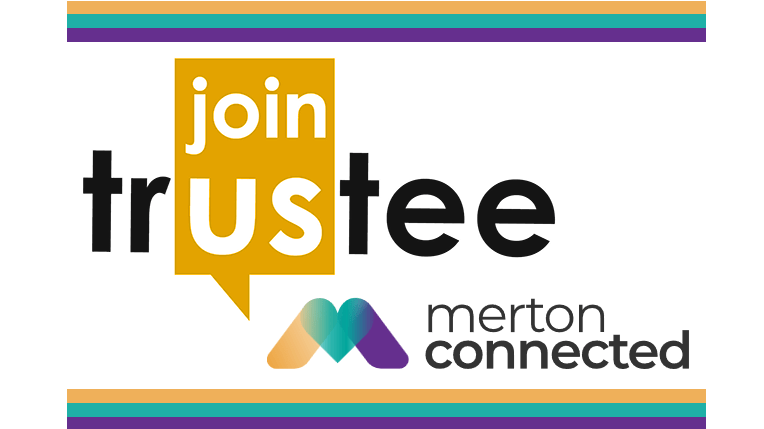 Join the Journey.
---
At a time of change we are looking to recruit talented, committed and inclusive trustees who can help to guide, develop and support the Senior Leadership to deliver the Merton Connected strategic objectives and ambitions. We are particularly interested in board members with expertise in human resources, finance, digital services, and change management within smaller organisations.
The London Borough of Merton has a diverse population of 220,000 people, we are an umbrella infrastructure organisation for the voluntary and community sector in the borough. We provide organisational development, fundraising, volunteering and strategic representation support to charities, community, faith groups and social enterprise.
Our Vision is "a thriving Merton community where people's lives are enriched by voluntary and community action". Our mission is "to inspire and develop an excellent voluntary and community sector in Merton"
Our Strategic Objectives are
Support the voluntary, community, faith and social enterprise organisations
Build social capital by supporting and developing volunteering and community action
Identify changing and emerging need and respond to development
Promote, support and develop liaison, advocacy, joint working and strategic partnership between sectors
Promote quality through standard setting
Ensure sustainability
Merton Connected is proud to support a rich and diverse voluntary and community sector providing a wide range of services for Merton residents, we support start-ups, organisational growth, partnerships and help with crisis management. We help organisations with their governance, managing staff and volunteers, fundraising, training and financial management and systems support. We facilitate and boost sector leadership, representation and influence through networks and thematic forums to develop shared priorities for residents.
Critically we champion and support collaboration and partnership between voluntary sector organisations and the statutory sector to implement services designed to improve the lives of people who live and work in Merton, our e-bulletin reaches over 3500 people and organisations.
Our specialist service Heathwatch Merton, is the consumer champion for residents, particularly patients and careers who use health and social care services, The Social Prescribing service, in collaboration with the Integrated Care Boards (ICB) and Integrated Care Services (ICS) and local GPs, are helping hundreds of vulnerable people to connect with services in the community.

---
If you would like to be part of Merton Connected's exciting journey please email our CEO, Tony Molloy, to arrange a conversation at Tony@mertonconnected.co.uk