10 Feb 2023
Wimbledon Celebrates Record Demand for Community Weekend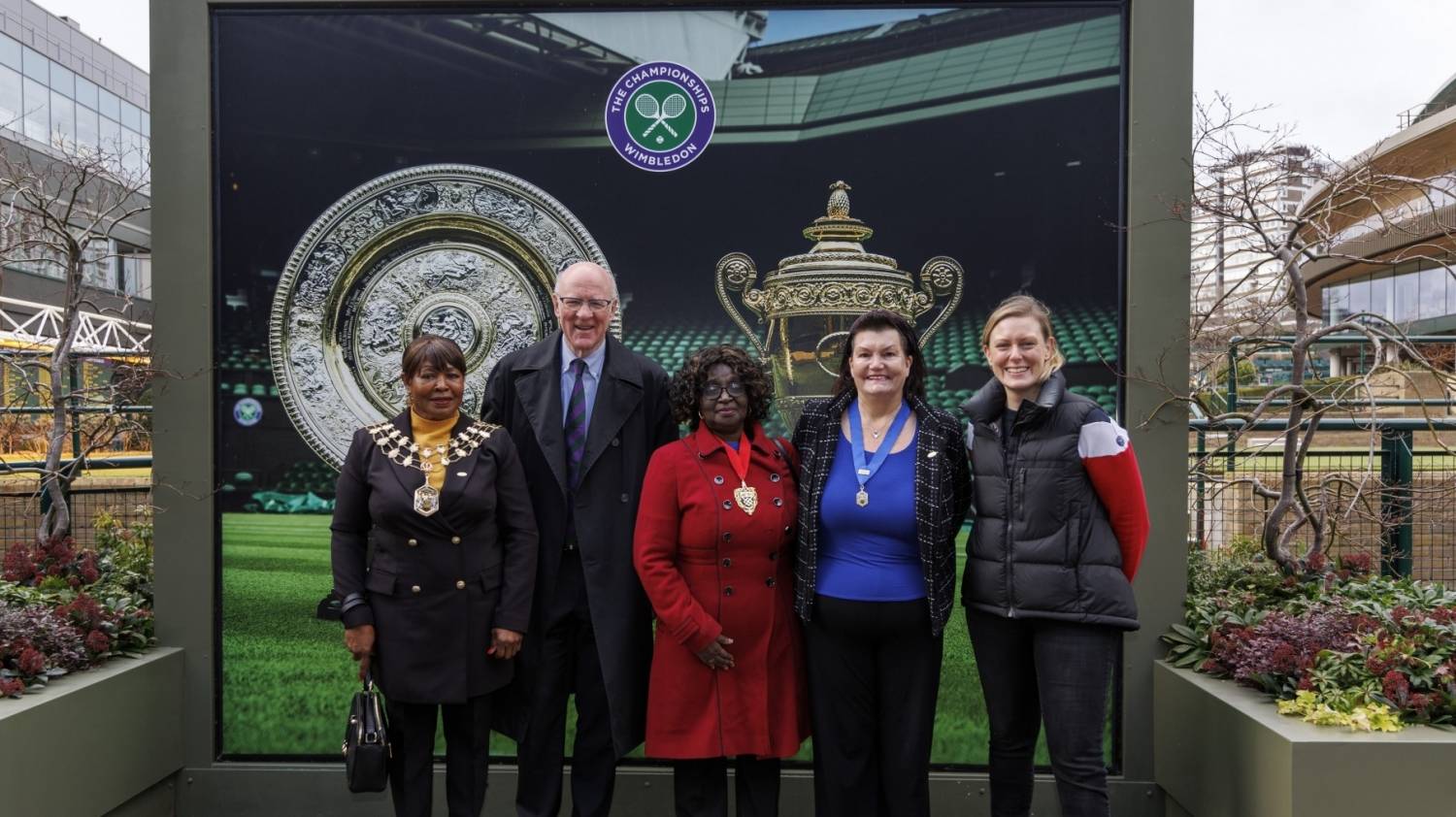 The All England Lawn Tennis Club (AELTC) recently welcomed over 1,000 visitors at its most recent Community Open Weekend, offering a behind-the-scenes tour of the home of tennis.
Following a successful Open Weekend in 2022, the two-day event saw more than 2,000 people sign up for a chance to see Wimbledon throw open the doors of its illustrious Club for a range of fun, family-friendly activities, completely free of charge.
Across the weekend, guests, including the Mayor of Merton, were treated to tours of the world-famous grounds, access to the lawn tennis museum and tennis library, an up close and personal look at the Wimbledon trophies, as well as mini tennis and a range of craft activities.
Ulrika Hogberg, Head of Community Strategy at the All England Club said: "We were delighted to be able to spend the weekend with so many of our friends and neighbours as part of our ongoing plans to engage with and give back to our local community.
"It's great to get the chance to speak to people about the work we do and to better understand how we can play an even more active role within the community.
"We look forward to welcoming local residents to more of our community events across the year."
Crystell, who attended the Open Weekend said: "I enjoyed going through the grounds. I've never been here and have been living in London for eight years – in the area for the last year and a half. This was a great opportunity to visit Centre Court and No.1 Court, where all the action happens and where usually you see it on TV.
"It feels so great that our family is here visiting Wimbledon. It's nice to have the opportunity in the future to access the grounds."
This is just one of the many ways the All England Club supports its community, from creating jobs in the local area, to running several events throughout the year for local residents, including Crafts in the Park and Crafts at Canons House in Mitcham Merton, as well as investing directly into community projects through its charitable arm, the Wimbledon Foundation.
Residents and locals can find out more about the Club's activities by signing up for updates via myWIMBLEDON or on the Wimbledon Community website.