28 Jul 2022
Help shape the future of our hospitals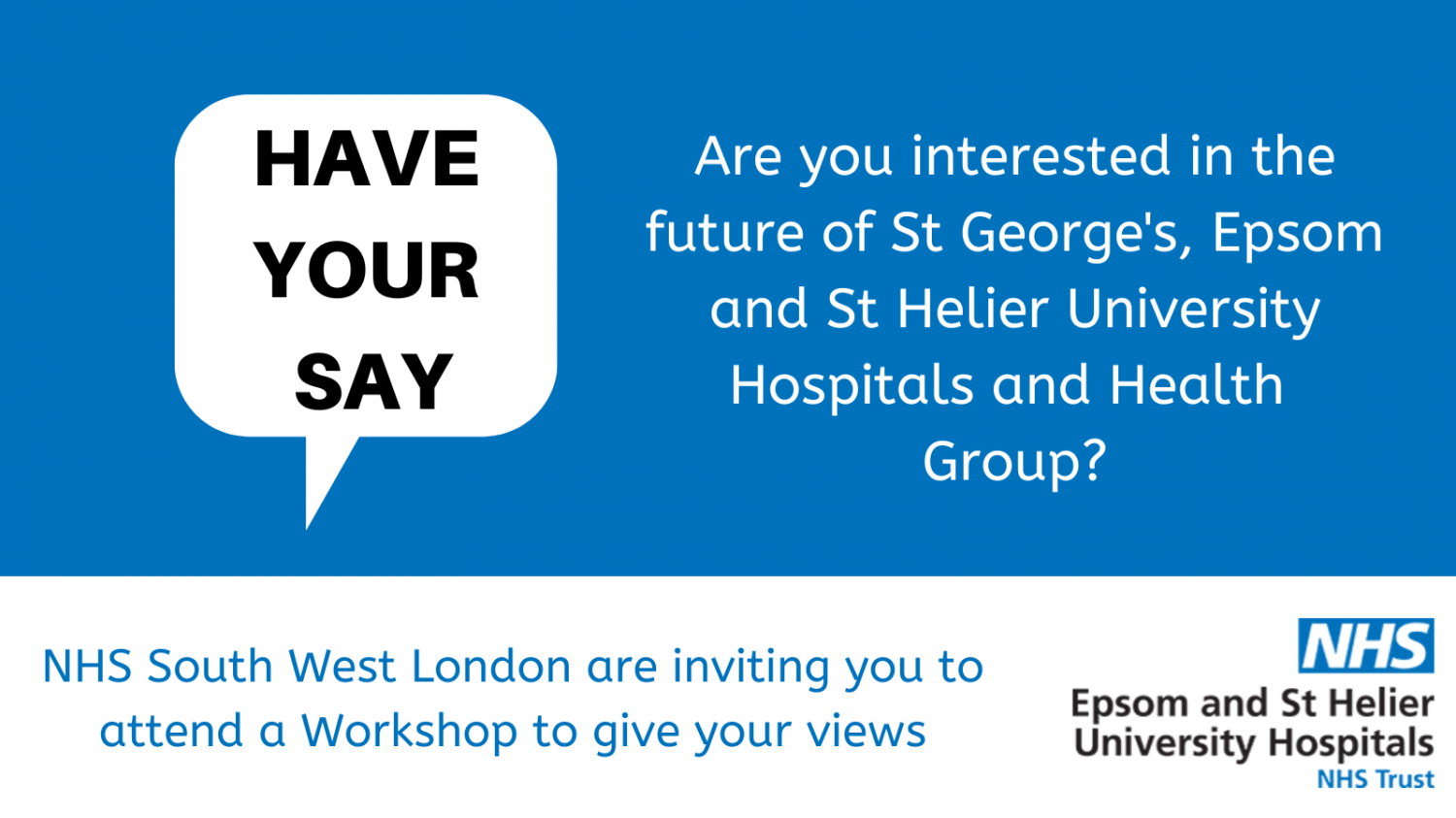 NHS South West London are inviting you to attend a workshop to share your ideas and help shape the strategy for the next 5 years.
The NHS has changed a lot in the last few years, and they have an opportunity to think again about how they offer outstanding care to our patients.

A new five year strategy is being developed and they would like to hear your views!
Come along to one of the workshops below to share your ideas on what already works well and what could be done better.
Wandsworth - WPDC 3rd Floor, Building 1, Burntwood School, Burntwood Ln, SW17 0AQ
Monday 1 August, 6pm - 7pm

Sutton Holiday Inn, Gibson Rd, SM1 2RF
Wednesday 3 August, 6pm - 7pm

Antoinette Hotel Wimbledon, The Broadway, SW19 1SD
Tuesday 9 August, 6pm - 7pm

Premier Inn Epsom Central hotel, 2-4 Saint Margaret Drive Odd, Dorking Rd, Epsom KT18 7LB
Wednesday 10 August, 6pm - 7pm

To register to attend an event, please email: esth.sguh.strategy@nhs.net

with your name, if you are a patient or member of the public, and which workshop you would like to attend.