14 Jul 2022
100 Day Campaign - Recruitment of Blood Donors from Black and Asian Communities.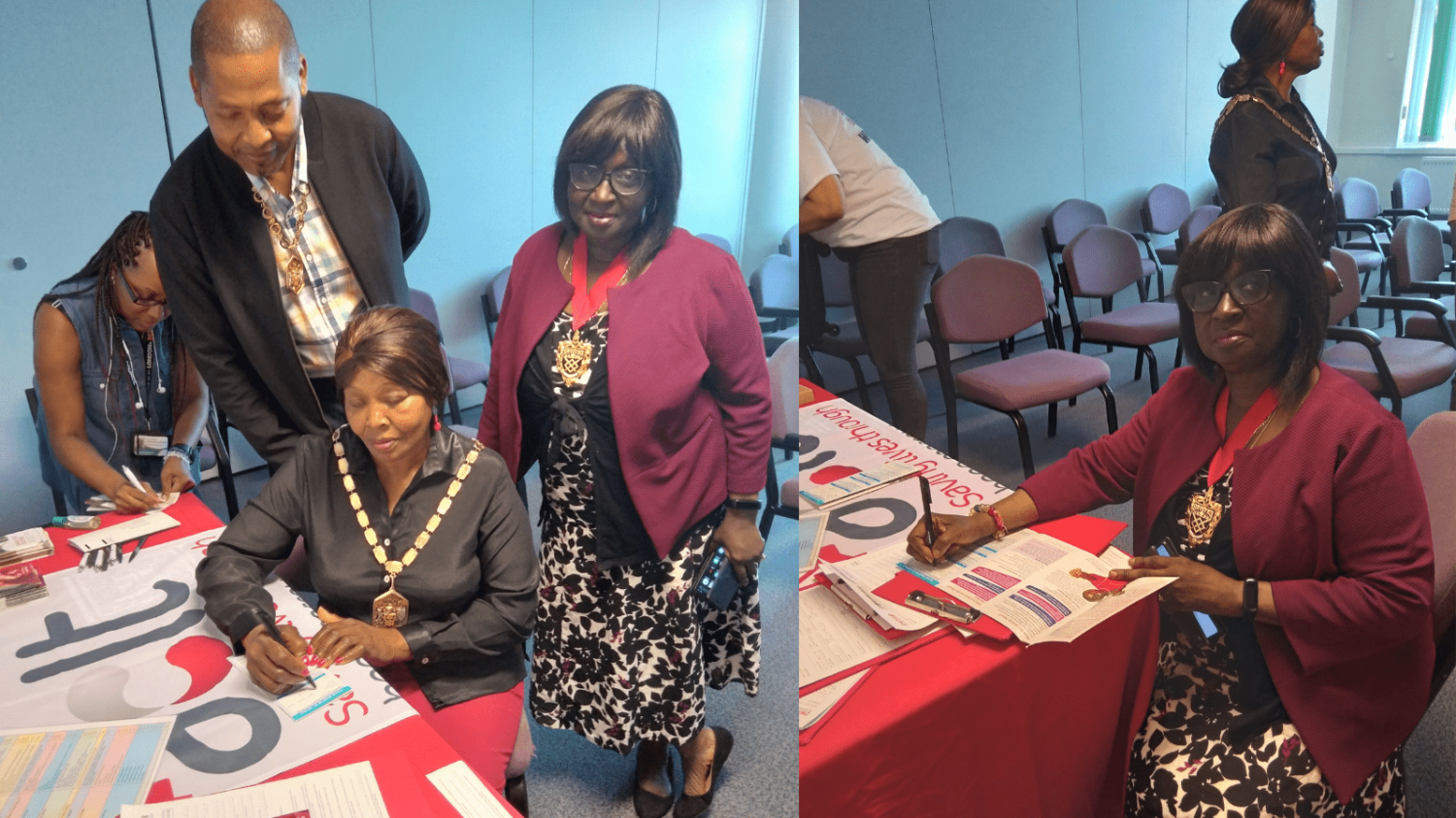 A campaign recently launched to raise awareness of the need for blood donors from Black and Asian communitities.
Merton Connected has been working with the London Borough of Merton's Race Equality Network and African Caribbean Leukaemia Trust to raise awareness of the need for more Volunteer Blood Donors from the Black and Asian communities. On National Blood Donation Day, a local campaign was launched to raise awareness and increase blood donations. The campaign seeks to register one hundred donors in 100 days. The first to show her support was Councillor Joan Henry, The Worshipful Mayor of Merton, and the Councillor Agatha Akyigyina, Deputy Mayor. If you're interested in registering or finding out more then follow the link here.