21 Jun 2022
Community Outreach Activities Worker Vacancy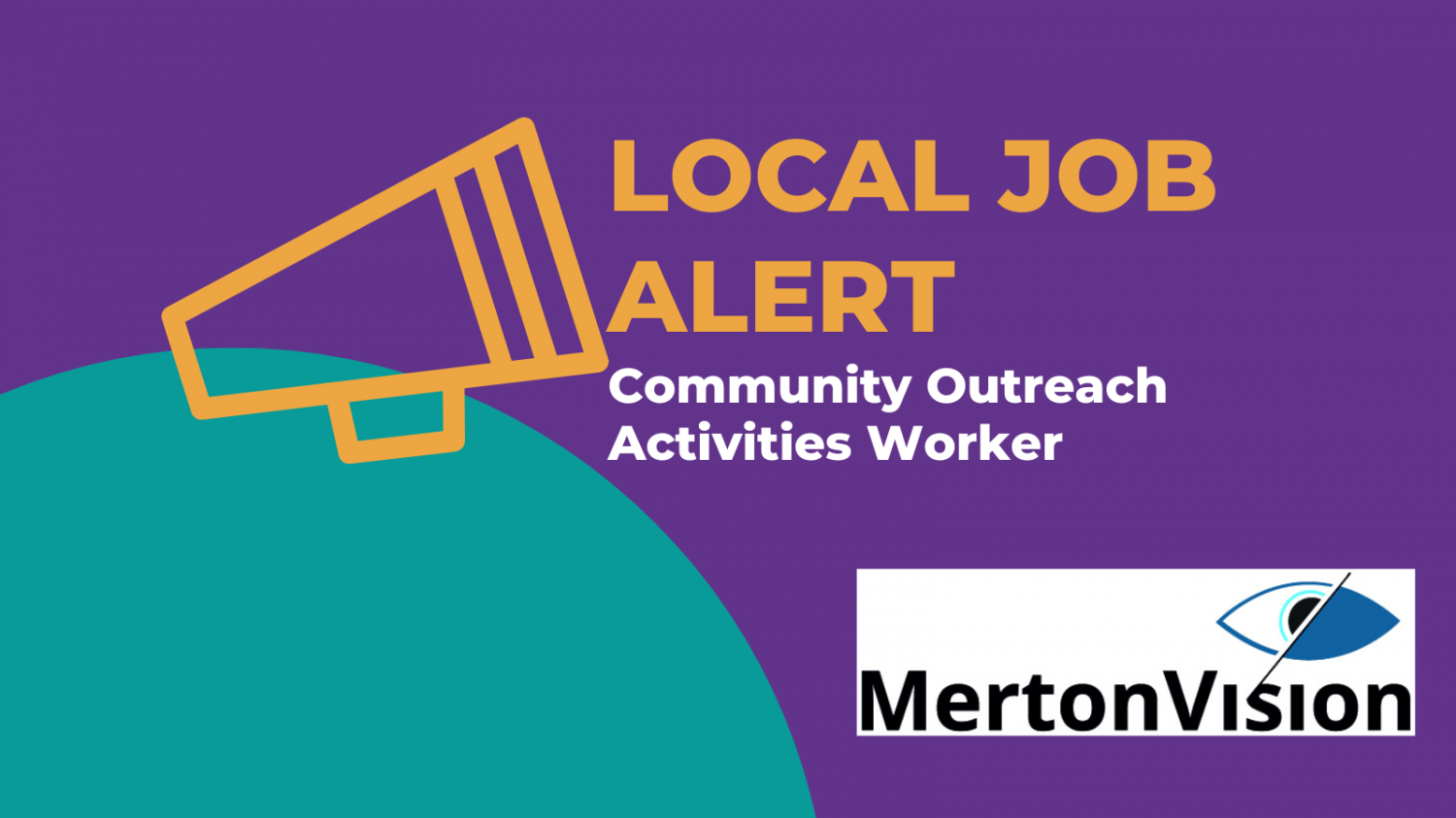 An exciting opportunity has opened up at Merton Vision for an enthusiastic and committed Community Outreach Activities Worker within the Sensory Impairment team.
The role is a varied, interesting and rewarding role within the Merton Vision Team who are looking for the right person with drive and vision to help the organisation move forward. The post holder will be responsible for providing quality support and for referring to rehabilitation services.

If you have the following skills set then the team would love to hear from you.

Excellent communication skills
A flexible approach
A positive attitude
Confidence in speaking to individuals and groups both face to face and online
The ability to influence and encourage others
Experience in creating activities and support groups
A passion for and understanding of Merton Vision's work
This unique role will give you a wide knowledge of Merton Vision's services as well as building good working relations with the team, clients, and board members. Find out more and apply here.