16 May 2022
How to get the most out of Volunteer's Week 2022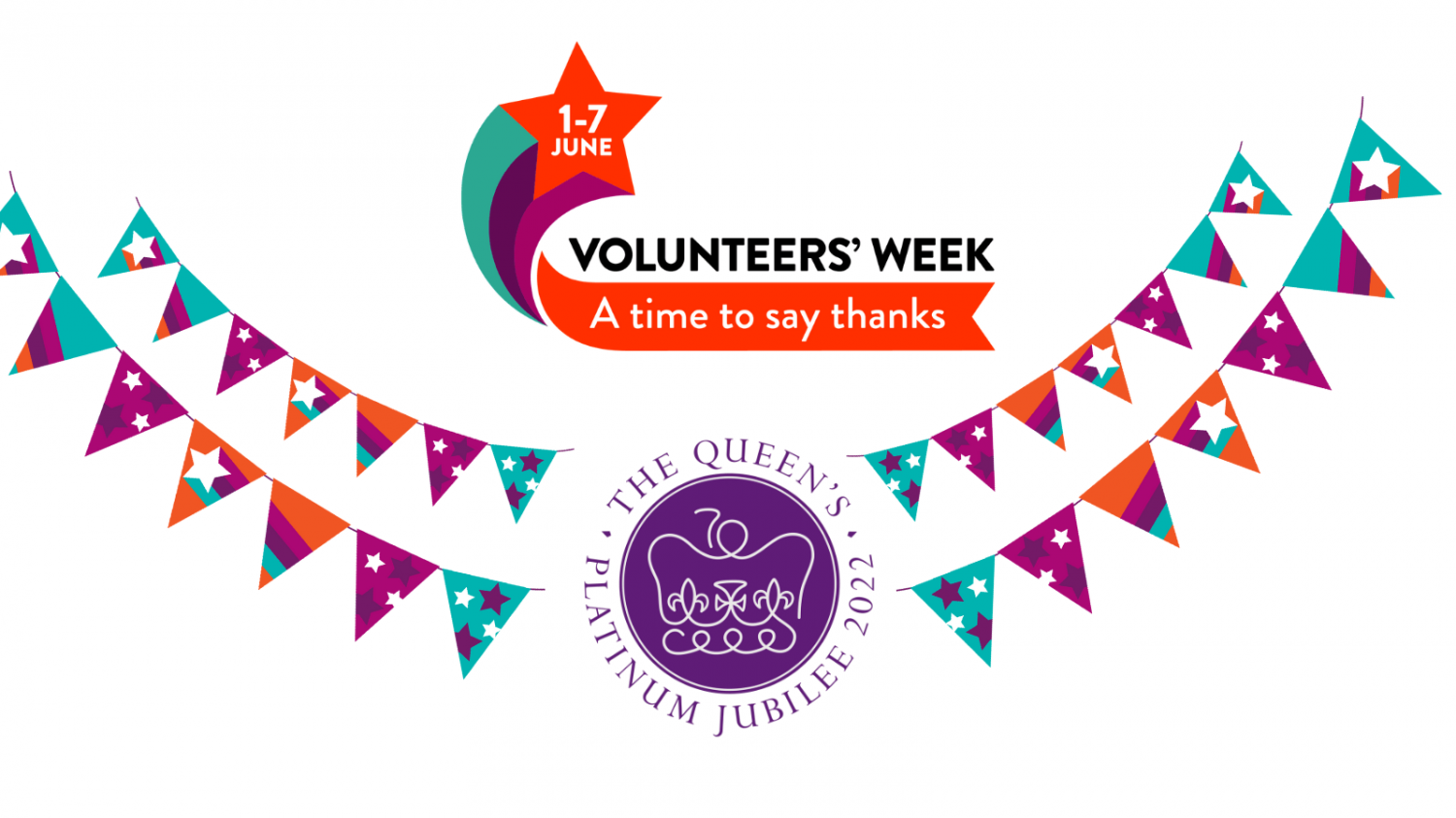 It's under a month until Volunteer's Week which starts on 1st June and this year marks a particularly special year given the week falls within the Queen's Platinum Jubilee celebrations.
It's an opportunity to recognise the positive contribution that volunteers make to our local community and a time to say thank you for their invaluable contribution. It's also gives you a platform to help attract new volunteers.
This year, the 38th annual Volunteers' Week is taking place during the #MonthOfCommunity which aims to bring people together with a range of events to encourage us all to think about and join in with activities happening in our local community. Each day during the week follows a theme including 'Thank You' day on Sunday 5th June.
How to make an impact There are a number of simple ways for you to make an impact during the week:

Share your volunteer stories. Think about the space you have, for example physical space such as outward facing windows in your office or event spaces you use as well as any digital space you may have, such as social media and/or your website.

Use imagery alongside text to tell your volunteer stories. Use volunteer photos along with simple text, for example; what inspired them to volunteer, what they enjoy most about volunteering, what they've learnt and what advice they would give to new volunteers.

Consider using quotes from volunteers, beneficiaries as well as colleagues. You can also use the Volunteers' Week logo which is available here. There's also other material available including thank you cards and bunting.
Help celebrate on social media
During Volunteer's Week, we would love you to share your posts and tweets with us by tagging @MCVolunteering on Twitter and Facebook. To give your posts more profile, don't forget to use #VolunteerinMerton and #VolunteersWeek.
Use the resources available There's a selection of official resources to help you celebrate and make an impact.
Volunteer's Week Logos
Volunteer's Week Thank You Certificate
Volunteer's Week Thank You Cards
Volunteer's Week Bunting
Promotional Poster
Promotional Flyer
Illustration pack