20 May 2022
The Merton Giving Fund - Green Social Prescribing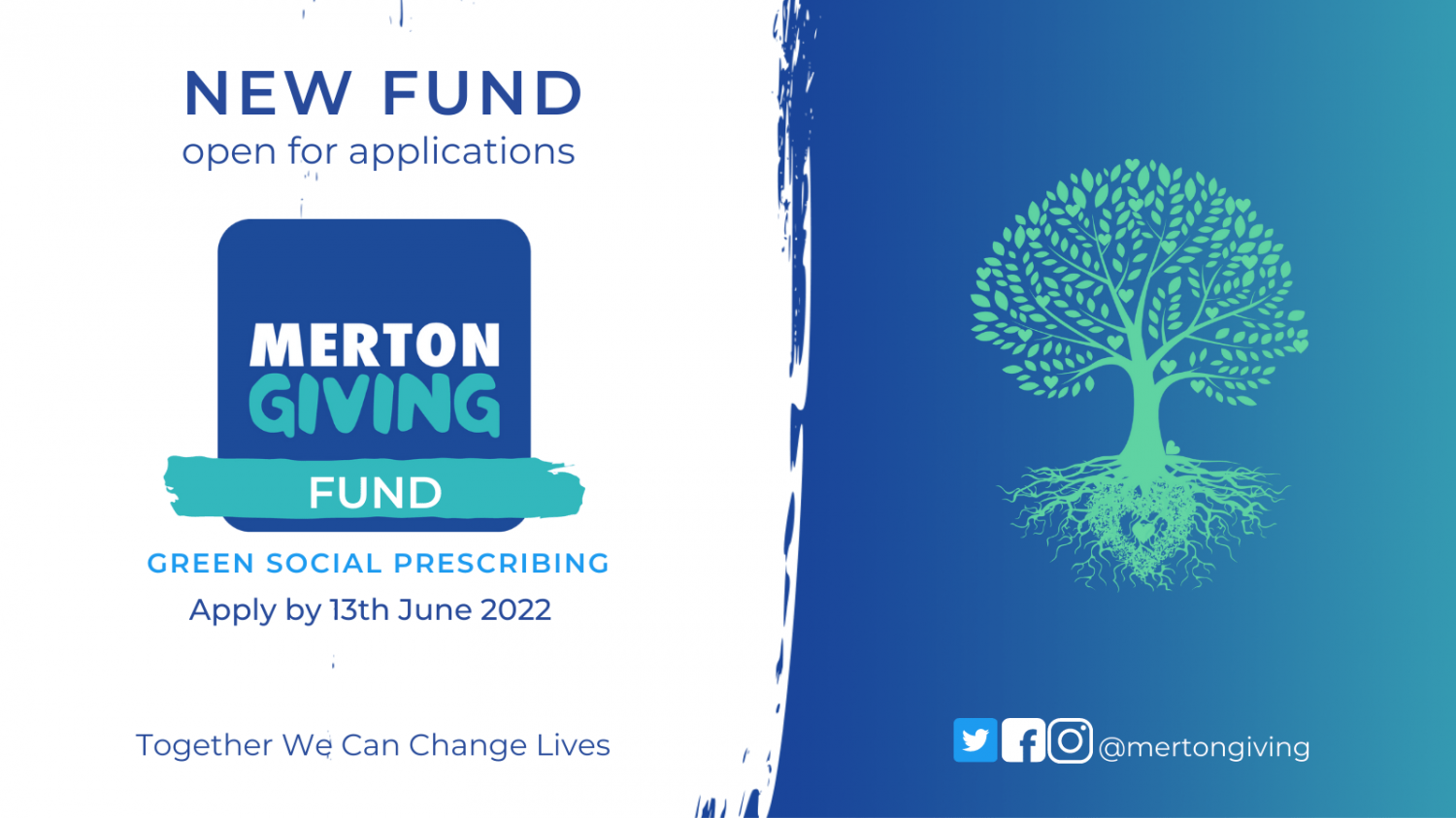 A new fund has launched from Merton Giving. The deadline for applications is Monday 13th June.
Social Prescribing is a way to link patients in primary care with non-medical support within the community to improve health and well-being. The pandemic has exacerbated physical and mental health issues and has shown how important being outdoors is to people's health as well as the inequality of access to green space.
Green social prescribing specifically aims to provide avenues and opportunities to connect with nature and spend time outdoors. Greater access to, and doing activities in, green spaces is directly connected to better overall health and well-being.
The Merton Giving Fund, Green Social Prescribing has a fund of £67,000 aimed at designing and implementing a Green Social Prescribing programme for residents of Merton which will complement existing Social Prescribing provision. This will take the form of a small grants programme to local organisations for the development and piloting of green provision.
Find out more and make an application here.